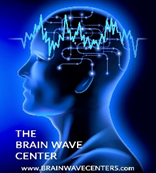 THE BRAIN WAVE CENTER
Innovations in brain health for a better you!!
The Brain Wave Center's mission is to contribute to our community by helping clients live happier, healthier, positive lives. We provide much needed access to high-quality, non-invasive brain function assessment and training. The Center is committed to excellence, leadership, and partnership with nationally and internationally recognized innovators in brain health technologies. Our vision is to lead through innovation and serve with compassion and understanding.