A therapy designed to treat the neurological source vs. just the symptoms
PrTMS® has been used in patients with a wide variety of conditions, including those that may not have responded to medication in the past
About PrTMS®

An individualized approach to neuromodulation
PrTMS® uses brainwave analysis and neurocognitive evaluations to create treatment plans tailored specifically to the patient, which are verified and approved by a qualified PrTMS® provider.
HOW IT WORKS

Put PrTMS® to work in your practice
Offering PrTMS® therapy in your clinic provides a unique opportunity to help patients while growing your practice.
PRTMS® FOR YOUR PRACTICE
Brain arrhythmia is believed by some to be the underlying cause of many mental health symptoms and conditions. However, millions of Americans with diagnosed mental and physical health challenges related to brain function are subject to therapies that provide symptom management only.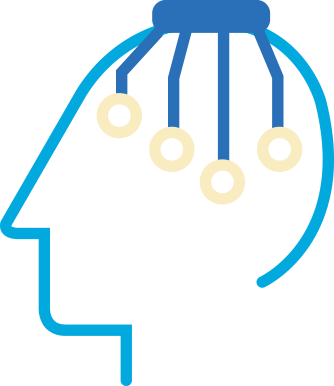 PrTMS® has been used in patients with a wide variety of conditions, including those that may not have responded to medication in the past.
Featured News and Stories