"The results were nothing short of a miracle. It is as if a switch was flipped, and our son was returned to us."
Stephanie B.
View Full Testimonial
"If you're weighing your options on how to move forward with your mental health treatment - TRY THIS FIRST!"
Grace R.
View Full Testimonial
"I started medical school 55 years ago. I've seen a lot of advances in medicine, and I think PrTMS® has the potential to be the most significant."

HAROLD M. KOENIG, MD
VICE-ADMIRAL & FORMER U.S. NAVY SURGEON GENERAL
"These people are the real deal and the technology they utilize is amazing. Depression, GONE. Anxiety, GONE. I've never been happier and never slept better!"
Kyle H.
"This treatment gave me a new lease on life. I'm sorry for the time lost, but I am grateful for what I have in front of me."
Nicole B.
"What an amazing experience! I had TMS treatment years ago and this is leaps and bounds far better than I could have ever imagined... If you or a loved one are wondering if this is the real deal, I suggest you call the practice, make an appointment and see for yourself. My life feels like it is changing for the positive!"
Troy C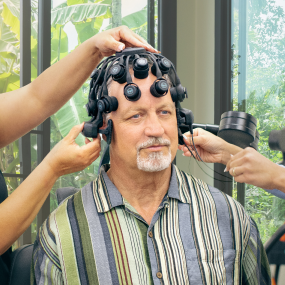 "It feels like my brain is 20 years younger. Brain alertness and stamina have increased greatly. I would highly recommend."
Mike J.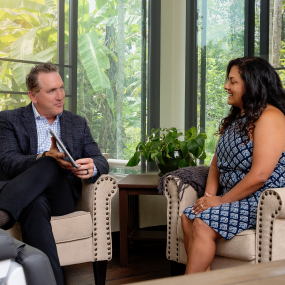 "It's not a guessing game in regards to improvement, as the weekly EEG's clearly show whether you are responding to the treatment or not. Definitely recommend."
Logan G.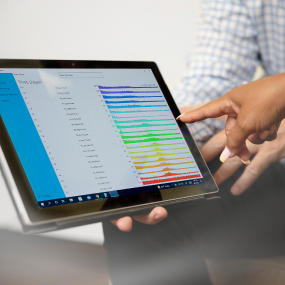 "I'm a retired NFL lineman who spent a couple of seasons with the Rams and the Ravens. This treatment has created a whole new outlook for me, and has made me feel better than I think I ever have. I sleep through the whole night, and I feel completely rested."
Daniel S.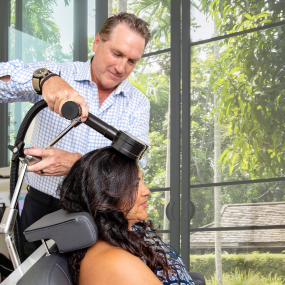 PrTMS® for Military Veterans
PeakLogic, Inc. is proud to be a United States Veteran founded, owned & operated business.
"I cannot say enough about how PrTMS® has improved my life everyday. I haven't felt like this in over 10 years. My brain is finally starting to fire on all cylinders, I really do feel like my old self. Thanks Doc, from one old Sailor to another."
Chris J.
"This treatment changed my life, and I hope that I can persuade many of my close friends that served with me in OEF to get PrTMS® treatments so they can feel as well."
Robert M.
"I really did not think I could be the old Ed again. My energy had waned. Even though I feel my life is good, I had lost my motivation. With just these 2 weeks of treatment and learning how to sleep, or prepare to sleep, I feel like I am back to my normal self, and better."
Ed H.
Meet Gregory
"Since my professional football (USFL/NFL) career ended, I have had trouble with sleeping, memory loss and sharp focus! But since I have met Dr. Kevin Murphy, my life has changed with the treatment I have been receiving from MindSet! I can honestly say my quality of life has changed for the better! I am sleeping better now, and my memory & focus has seen major improvement! I want to give a big thanks to Dr. Murphy for changing my life. Cheers."
Gregory A.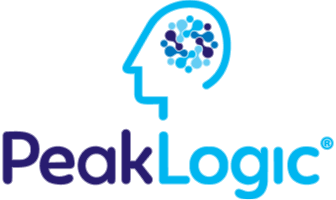 Provider Network

"I recommend PrTMS® because there is truly nothing like this on the market... The PeakLogic team and PrTMS® is ahead of the current treatment curve with its service and personalized treatment that it provides. I would recommend this to anyone who wants to help the patients they are treating."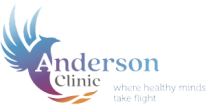 "Our patients' lives are being changed for the better and I am so happy to help get the word out for this amazing treatment! Dr. Murphy is a born teacher and breaks down difficult concepts, making them easy to understand from healthcare professional to the lay person. This was by far the best business decision I've ever made."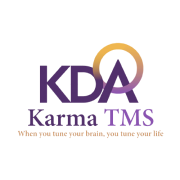 "We have been utilizing TMS (Transcranial Magnetic Stimulation) for our Psychiatry patients for over a decade. Whilst the results with standard TMS protocols have resulted in symptom improvement with our patients, the introduction of Personalized qEEG based Magnetic Stimulation protocols (PrTMS®) particularly in complex comorbid disorders has been a paradigm shift in the positive direction for our practice."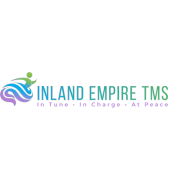 "The software, the personalized care, the joy of working with an amazing team that is always there and ready to help - words will never describe or do justice. The PeakLogic Team goes above and beyond and I will always recommend them"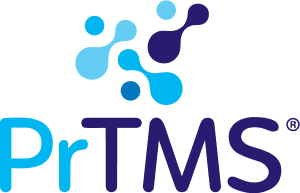 Powered by PeakLogic
You are one of a kind, your treatment should be too.

For additional testimonials and more information please contact us or visit
the website of your local PrTMS® provider