Hear what real patients have to say about treatment with PrTMS®

This treatment gave me a new lease on life. I'm sorry for the time lost, but I am grateful for what I have in front of me.

I'm a retired NFL lineman who spent a couple of seasons with the Rams and the Ravens. This treatment has created a whole new outlook for me, and has made me feel better than I think I ever have. I sleep through the whole night, and I feel completely rested.

This treatment changed my life, and I hope that I can persuade many of my close friends that I served with me in OEF to get PrTMS® treatments so they can feel as well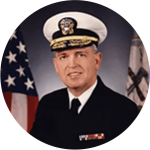 I started medical school 55 years ago. I've seen a lot of advances in medicine, and I think PrTMS® has the potential to be the most significant. PrTMS® has been used to treat a few thousand patients in medical practice so far, and has provided many patients with positive results.

I recommend PrTMS® because there is truly nothing like this on the market…The PeakLogic team and PrTMS® is ahead of the current treatment curve with its service and personalized treatment that it provides. I would recommend this to anyone who wants to help the patients they are treating.

It feels like my brain is 20 years younger. Brain alertness and stamina have increased greatly. I would highly recommend.

I was in a very dark and dismal place for a long time. I didn't know what was wrong with me…I was sent to MindSet San Diego…Since that time, my quality of life has soared to a point I never thought possible.

Just an update of my personal experience with treatment. I really did not think I could be the old Ed again. My energy had waned. Even though I feel my life is good, I had lost my motivation.
With just these 2 weeks of treatment and learning how to sleep, or prepare to sleep, I feel like I am back to my normal self, and better.
Medical professionals agree that PrTMS® has the potential to help a wide variety of patients

Our patients' lives are being changed for the better and I am so happy to help get the word out for this amazing treatment! Dr. Murphy is a born teacher and breaks down difficult concepts, making them easy to understand from healthcare professional to the lay person. This was by far the best business decision I've ever made.